LCD Character Display Module: ACM2004D Series
Quicklinks:
LCD Character Display Module ACM2004D Features
20 Characters x 4 Lines
5x7 Dot Matrix Character + Cursor
HD44780 Equivalent LCD Controller/driver Built-In
4-bit or 8-bit MPU Interface
-30 C ~ +80 C Operating Temperature
+80 C / 85% RH 1000 hour Reliability Test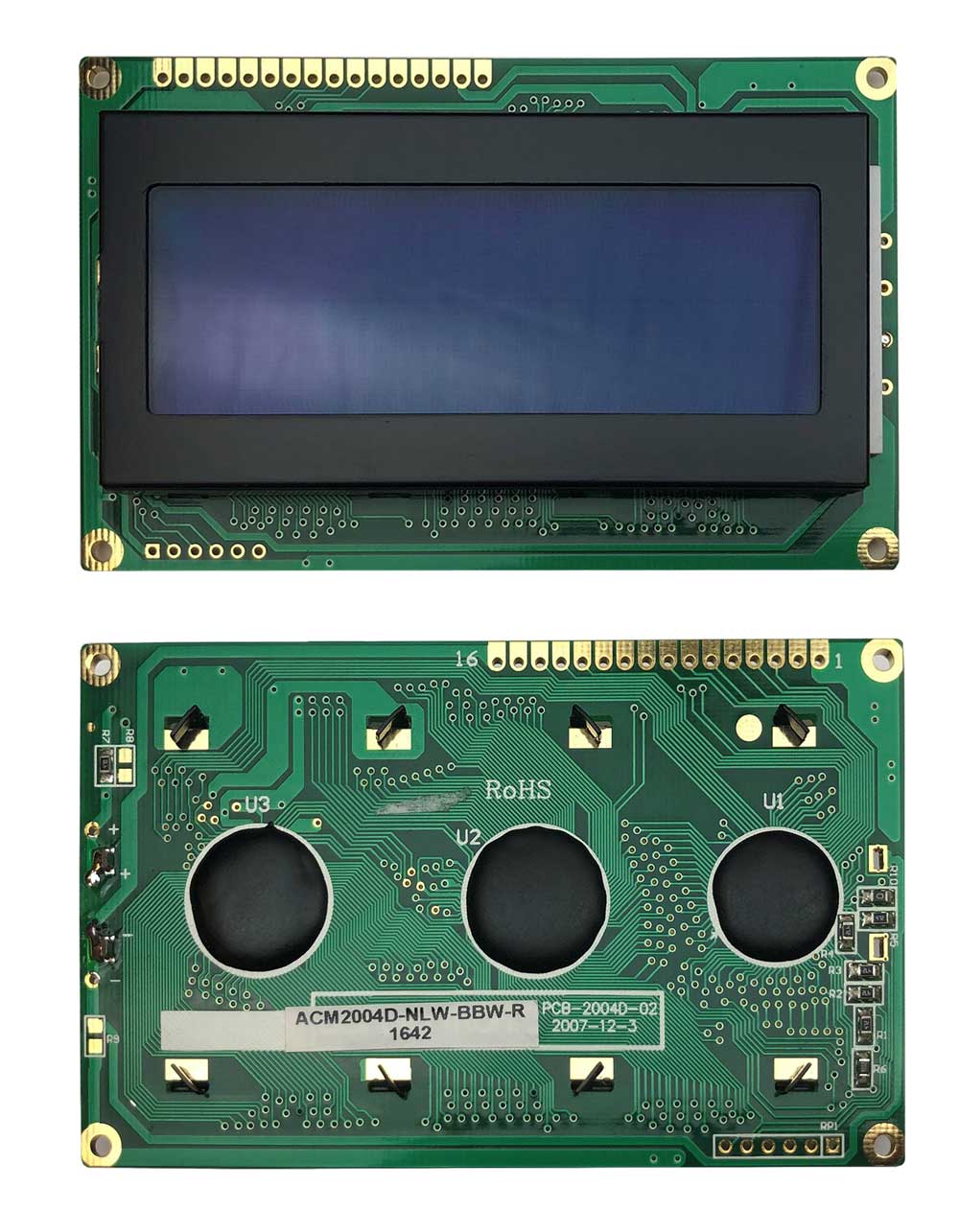 ACM2004D-FL-YBX (Prices in USD)
1-25:

$5.32 (Sample stock price)
For regular volume prices involving orders >25 pcs or competitive mass-production pricing, please contact the AZ Displays Sales team.
We are temporarily out of stock for this item.
Please contact the
AZ Displays Sales team
for samples and competitive volume prices > 25 pieces.
Product Description
This LCD module is ideal for outdoor applications, such as Kiosks, Meters, Solar Inverters, and EV charging stations. This LCD module is designed with an enhanced operating temperature of -30C to 80C by means of high-end polarizers and enhanced liquid crystal fluid, capable of passing stringent 85C /85% RH (Relative Humidity) 1000 hours reliability test conditions.
At low temperatures, the liquid crystal fluid maintains its viscosity, allowing the IC to refresh the data logic without any latency in the response time. At the high extreme of the operating temperature spectrum, the polarizer and adhesive materials are able to withstand the heat without warping the film and damaging the optical performance of the LCD module.
Monochrome Part Numbering System: