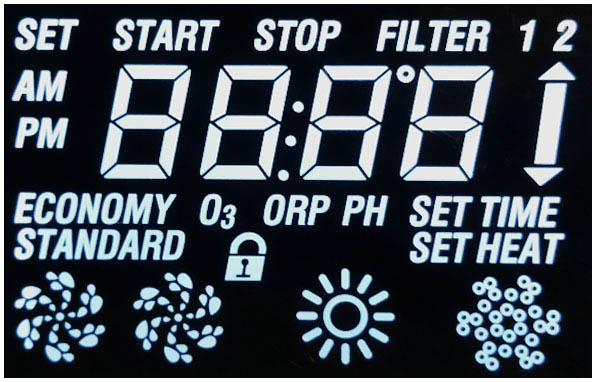 Custom Glass LCD Display Module
Fast. Simple. Custom.
Lowest Unit Cost – Custom glass LCD solutions are typically less expensive than monochrome and TFT displays.
Many Size Options – Flexible design requirements allow for a wide range of size options for custom glass LCD. Designs can be as small as 1.5″ and as large as 10″.
Very Fast Tooling Process – Concept to Production as fast as 12 weeks – Tooled samples delivered in as little as 4 weeks. Once customer provides drawing to our design team, we can have a proposed design within in 1-2 days.
Proposal Design
Tooling
Production Orders
Total Time
~1 – 2 Days
~4 – 5 Weeks
~6 – 8 Weeks
~10 – 13 Weeks
Multiple Color Options