LCD Character Display Module: ACM1602S Series
Quicklinks:
LCD Character Display Module ACM1602S Features
16 Characters x 2 Lines
5x7 Dot Matrix Character + Cursor
HD44780 Equivalent LCD Controller/driver Built-In
4-bit or 8-bit MPU Interface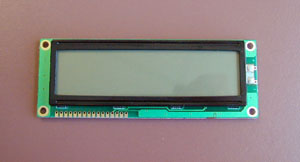 ACM1602S-FLW-FBW (Prices in USD)
1-25:

Request Price (Sample stock price)
For regular volume prices involving orders >25 pcs or competitive mass-production pricing, please contact the AZ Displays Sales team.
We are temporarily out of stock for this item.
Please contact the
AZ Displays Sales team
for samples and competitive volume prices > 25 pieces.
Monochrome Part Numbering System: