Application Spotlight June 2017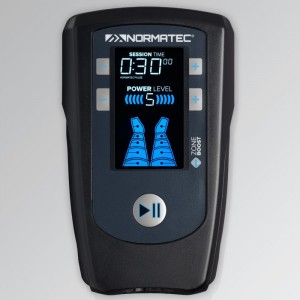 Physical Therapy Equipment is used in a wide range of applications including professional sport therapy, injury and post-surgery recovery.
A leading device manufacturer in this space developed a new system that combines pressure pulse technology with cooling and warming features for the most effective and comforting therapy. AZ Displays contributed a 100% custom LCD glass solution with a strengthened cover glass to provide a ruggedized visual interface for this medical application that is often used in an impact-prone environment due to the device's portability. AZ Displays' integration services further provided an additional absorption gasket, mounted around the perimeter of the LCD glass, making the display damage-resistant in case of a typical drop.
Please contact the author for further information on how to start your project.
About AZ Displays, Inc.
AZ Displays Inc., a division of ZETTLER Group, manufactures and markets a broad
line of digital TFT panels and LCD modules, and is an industry leading provider
of top quality display solutions in a wide range of industry applications. AZ Displays
operates wholly owned engineering and manufacturing operations in Xiamen, China
and has sales, application engineering and distribution infrastructures in North
America, Hong Kong and Europe.
Contact the Author
Ricardo Anaya
AZD Engineering Support
949-305-3031
Ricardo.Anaya@azdisplays.com
www.azdisplays.com