Product Spotlight September 2021
AZ Displays introduces new Ruggedized 7″ IPS Displays
While many key players in the industrial and medical display segment are exiting the market, AZ Displays continues to expand their product offering with a new 7″ IPS display that is designed for applications exposed to rigorous environments. Based on automotive grade components, this display is capable of wide operating temperatures, high ESD resistance, and above industry standard shock and vibration ratings. This panel was designed specifically as a drop-in alternative to an obsolete automotive grade display that is no longer procurable in the market.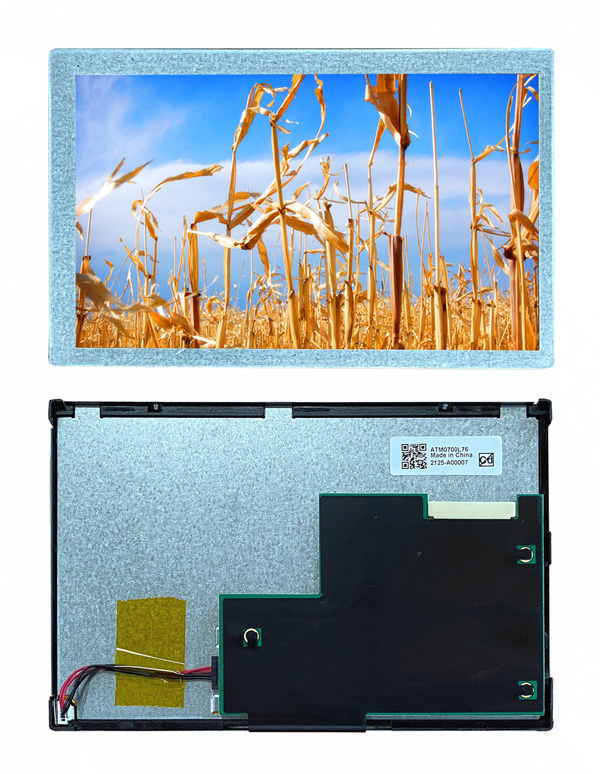 Some key features of the ATM0700L76 include:
7″ IPS LCD
800 x 480 Resolution
PS – Wide-Viewing angle technology
1,100 nits brightness (sunlight readable)
100,000 hour LED life
LVDS -40 C to +85 C operating temperature
As a turn-key manufacturer focused on value-add services, we can integrate additional features to this display, such as driver boards, PCAP touch panels, and optical bonding to enhance the ruggedization of this module.
At our wholly owned factory in Xiamen, China we design and manufacture industrial displays which meet the highest levels of quality and reliability. All products are designed with components which offer a minimum product life cycle of 5-7 years.
Key target markets for this new LCD include marine, agricultural equipment, outdoor POS / kiosks, medical and other applications.
Please Contact Us or more information on demos or sample availability.