Application Spotlight January 2017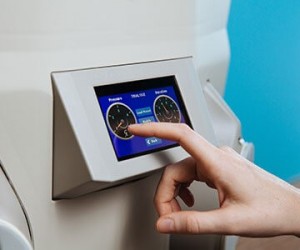 Medical application customers usually require long lifetime products that are robust and can handle intensive user handling. Recently, a medical device manufacturer needed a TFT panel with PCAP touch for its automated dispensing device for medical examination gloves. AZ Displays worked closely with the customer engineers to design and choose an appropriate display solution.
The TFT chosen for this application is ATM0430D12B-CT, a 4.3″ TFT with a PCAP touch panel and high bright backlight that allows users to choose customized pressure and duration settings for automated dispensing to different users or applications (i.e. wet-hand dispensing or double gloves). The display has an anticipated lifetime of 10 years.
The customer also required the capacitive touch panel to accommodate users wearing a glove while interacting with the display, which AZ Displays addressed by developing customized firmware for the touch panel.
About AZ Displays, Inc.
AZ Displays Inc., a division of ZETTLER Group, manufactures and markets a broad line of digital TFT panels and LCD modules, and is an industry leading provider of top quality display solutions in a wide range of industry applications. AZ Displays operates wholly owned engineering and manufacturing operations in Xiamen, China and has sales, application engineering and distribution infrastructures in North America.